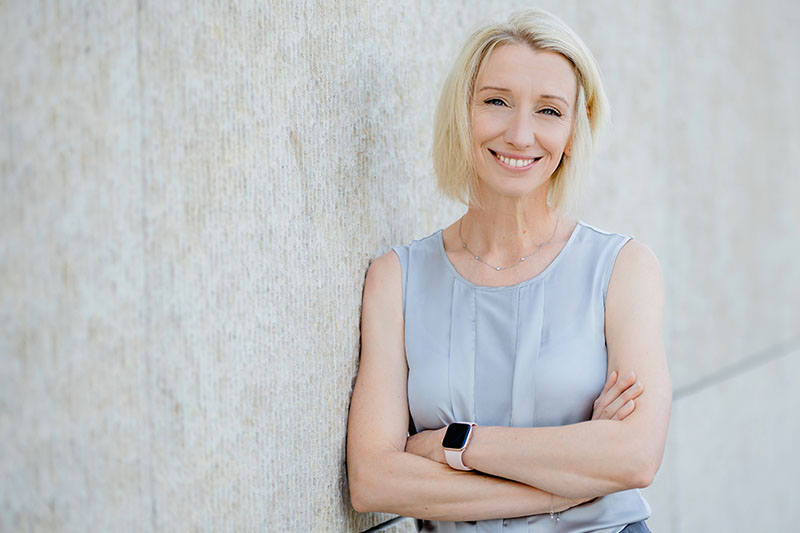 Martina Theimer
Hello, my name is Martina and I translate for you.
 I have been working as a freelance conference interpreter for over 15 years and have already completed several hundred successful assignments for clients from a wide range of industries. I would be happy to share my experience and knowledge with you to support your project as well.
Main fields of expertise
Law
e.g. depositions, arbitration and mediation proceedings, labor law
Medicine
Anesthesiology, intensive care and emergency medicine, implantology and biological dentistry, oral surgery
IT/KI
digitization, social media, software development and localization, Company anniversaries, annual kick-off events, product launches, plant tours, staff meetings and training in a wide range of industries.
Volunteer commitment
Mentor in the German Conference Interpreters' Association VKD 2020-2022